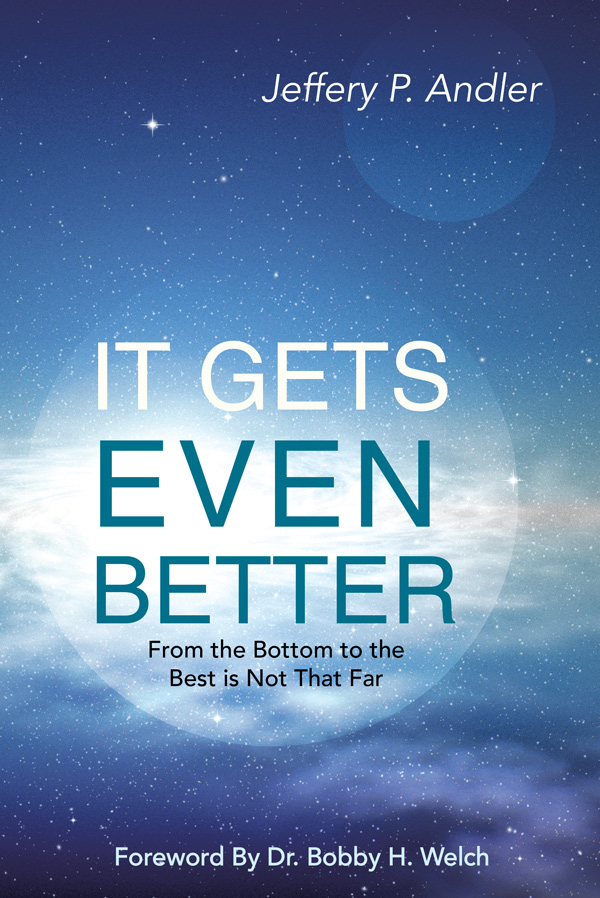 It Gets Even Better is a positive and reassuring journey that pursues the dual purpose of testimony and exhortation. Author Jeffery P. Andler offers historical highlights of his unprecedented experience of God-ordained ministry and blessing, after emerging from equally unprecedented depths of hurt and betrayal. This journey has been born of a desire to develop a lasting record of God's faithfulness that will encourage others who may find themselves in desperate circumstances, drained of all confidence and hope.
Along with the historical record, the author includes words of practical application and confirmation regarding the promises, presence, and provision of God. Truths that he once considered so familiar, but now has experienced more fully and completely. The depths of Andler's experiences will provide guidance for the reader to draw upon when facing their own challenges.
When we experience unprecedented disappointment in people, it can indelibly impress upon us that people must never be the object of our faith and trust. While humiliation is unpleasant and embarrassing, it can permanently remind us of our ultimate weakness and need for God—who is greater and stronger. Wherever you may be in your life's journey, you can find that It Gets Even Better.
Endorsements
Jeff Andler opens his heart in a way most people refuse to admit exists. In this record of his personal journey you will laugh and lament, rejoice and recoil, but above all you will be inspired by the enduring faith of a man and his commitment to the Lord Jesus. Jeff is a positive and productive communicator of the Gospel and I am honored to call him my friend. I encourage you to read this book and be ready to see that for all of us, "It gets even better."
—DR. ROY D. MASON
President, Global Evangelism Ministries
"It Gets Even Better," is a candid reminder that the believer's journey will include ups and downs, good days and bad, and laughter and tears. Jeff Andler gives a heartfelt picture of his spiritual journey, which beautifully illustrates how God is at work to give His very best to all of His children.
—DR. STEVE GANDY
Pastor, Arlington Baptist Church Mint Hill, NC
Not only have I read the book, I've watched the author's passion for the Word of God and its application in his life for 22 years. Whoever you are, sit down with this book and see how to rise from the ashes of pain and rejection—and learn to soar!
—JACKLYN A. SIMPSON
Associate Vice Chancellor and Director of Housing and Residence Life,
University of North Carolina, Charlotte
When Jeff Andler combines his skill as a story­teller, his raw honesty, and his deep commitment to scripture, the result is a book that will engage you in a path that travels from difficult struggles to liberating freedom. Abiding in the grip of Biblical truth, he shows you how to leave the past behind and defeat pain before it defeats you.
—K. ALLAN BLUME, President/Editor, North Carolina Biblical Recorder
About The Author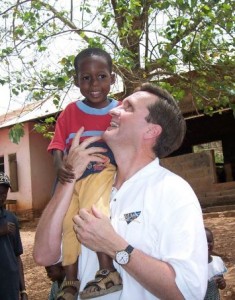 Jeffery Paul Andler graduated from the University of West Florida and The New Orleans Baptist Theological Seminary. From 1971 until 2002, he served churches in Florida, Louisiana, and North Carolina and now leads Jeff Andler Ministries.
He and his wife, Lynne, reside in Charlotte, North Carolina and have two adult children and three grandchildren.