I really grow weary of the reality of God's promise, "It is appointed unto man once to die" (Hebrews 9:27). This past weekend I was floored by the news of the totally unexpected passing of my friend, Cecil Troutman. What a gentle, jolly and dependable man, who has been with me on numerous ministry endeavors at home and around the world. He is now richer than ever, we are poorer. We love and miss you Cecil, but we'll see you soon. (attached pix is Cecil and Romania 2011 medical mission)
Not long ago I traveled to our granddaughter Haven's school to have lunch with her. I was under the impression I just needed to introduce myself to the front office and join Haven when her class arrived at the cafeteria. More was required. I was not in the school's visitor file and they were not expecting me. My detailed knowledge of Haven, her family, or even the display of my t-shirt that features a picture of me and the three grandchildren were not sufficient to gain my admittance.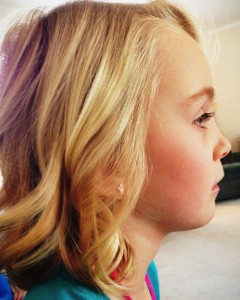 The kind office attendant tried to call my son and daughter in law but had to leave messages with both. As we waited for a response, I asked if Haven's reaction to seeing her "Peeps" through the office window when her class arrived for lunch would do the trick. They said, "it might," and Haven didn't let me down. She appeared about the time Jeremy was returning the phone call but his help wasn't needed. She may have broken the rules, but she bolted from the line and ran toward the office door anyway, grinning from ear to ear. She was readily granted entrance into the school office, and into my arms. She proudly took me by the hand and led me to our meal, guiding me through every step of the process. Our entire visit was less than thirty minutes, but it made my whole day−especially her initial reaction at the sight of Peeps' face!
No one else may have known me, but my grandbaby did. There was no doubt. Jesus said in John 10:14, "I know My own and My own know Me." Haven knew me that day and I knew her, all because we share a relationship with my son Jeremy. You and I know the Father and He knows us, if we share a relationship with the Son Jesus Christ. One day He will come for us. Others may not recognize or receive Him, but we'll know each other well and be united with a joyful smile. What a day that will be! Cecil Troutman knows about that now. Soon we will too.