We arrived in Ghana at mid-day on Saturday, September 20.  After changing currency and visiting the super market, we made the rough and rainy 4-hour drive to our project site.  I shared the gospel at the first school today.  A holiday was declared by the government so the number of students present was small.  It is the only school that we'll visit today.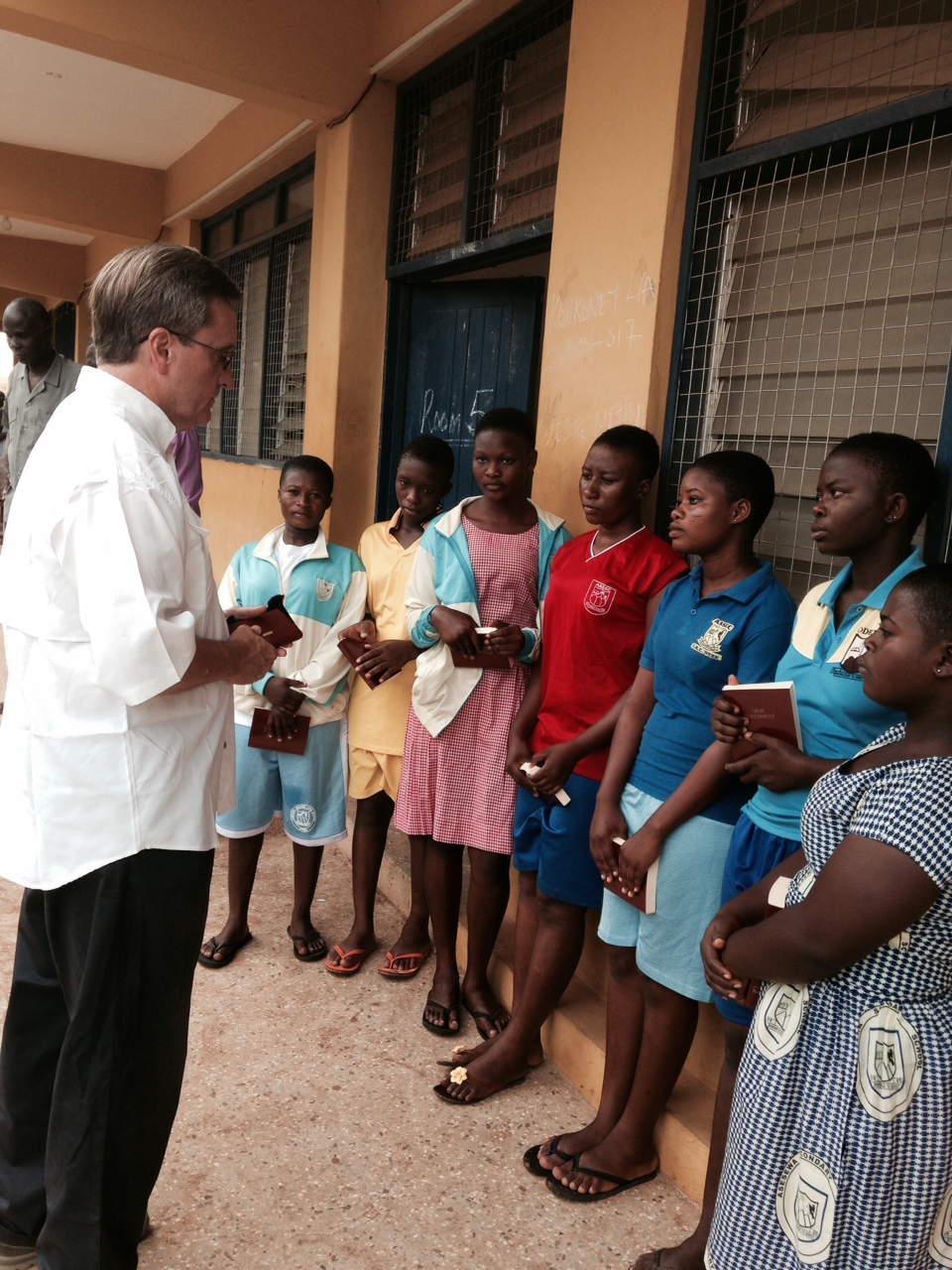 Film projects began last night (Sun.).  Many decisions have already been made, including over 100 students at the school this morning.  Among these were seven Muslim youth who openly stepped forward for special encouragement in their decision (pictured).  As they endeavor to live for Christ, they will potentially face difficulty with Muslim family and friends.  Please pray for them as well as our project that will continue through October 3.   If I find these messages are coming through, I will try to remain in touch regarding our progress.
By the way, the first copy of our book, "It Gets Even Better," is now in Africa!  I presented a copy to my friend Pastor Simon Alpolu, who is quite excited to have it.  His picture is on page 169!
God bless you!